Using our Proprietary Fashion Growth Framework, with the right mix of strategy, creative, ad platforms and real-life fashion experience, we can help you unlock the true potential of your eCommerce fashion brand.
What If Your Marketing Was Taken Care Of?
The advertising world changes fast and it seems like every month managing and scaling your social media campaigns on Facebook and Instagram gets more difficult. Tracking and privacy regulations make it almost impossible to see what works.
New platforms like TikTok and growing platforms like Pinterest make you wonder where to spend your advertising budget. And if you've made that decision, new competition keeps driving up costs and ever-changing ad policies restrict what you can & can't do.
We believe that as a brand owner you should not spend your time trying to figure out how to do your marketing. You should do what you do best. Building your brand. The marketing… That's where we come in!
These are the services we use to build your marketing machine. Sometimes less. Sometimes more. Whatever is needed to get you the best results bottom line. 
True growth is what happens when you look at the strategy as a whole, not just a single channel.
The Fashion Growth Framework
We take stock of your current assets. Auditing your ad accounts, products, creatives and website gives us crucial data on your business.
Specifically – what's working. What isn't. And where the growth opportunities are.
Our team has 45 years of fashion experience combined. That knowledge helps us develop an airtight strategy based around the audit and your business. One that ensures your brand can fight off competition and excel.
We create a roadmap. You approve it. See the exact battle-plan we'll use to turn your business into a 7 or 8-figure powerhouse.
We take this show on the road! Cautiously at first.
Our goal in this stage is to acquire data, validate the strategy and verify baseline KPI's.
There is no wasted ad spend. Every brand is a little bit different. In this stage we need to understand the nuances of yours.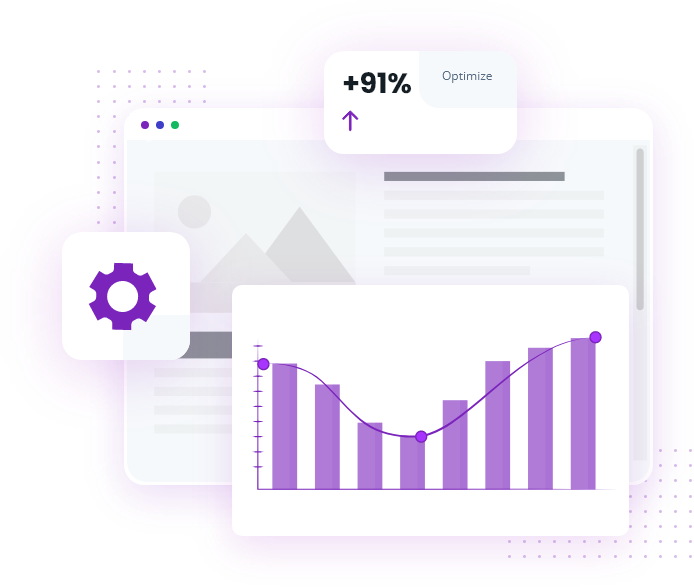 We have gathered the data we need. Now it's time to optimise.
Whether this is optimising the creative, changing the messaging in the funnel or working together on increasing your average order value. Everything from this point forward is about making sure we hit the baseline KPI's.
Once this is complete, we're ready for the fun part!
By now, your business metrics and stock positions are clear.
We also have scalable campaigns. Meaning every $1 spent on ads returns more than $1 (hopefully $4 -7).
It's time to put the hammer down and increase ad spend. With our in-depth data analysis and performance-driven approach we create the right mix between advertising platforms.
The result. Maximum returns and growth for your eCommerce fashion brand.
Hand Your Advertising Over To Us
You've seen the system above. That same system generated over $25m+ in the last 12 months alone. And it will continue to perform for years to come.
If we are a fit, then you can hand your advertising over to our very capable team.
You run your business, we'll run your marketing.
Brands we've partnered with.